What you should know
Sonya Sanchez and Fernando Arias is a husband and wife team that created SANCHEZ ARIAS photography.
We have been producing beautiful, attention getting, high-quality jewelry and product photography, for more than 25 years.
We have the experience, know the proper lighting, and have the right equipment to create the best images of your merchandise.
We can transform your brilliant products into powerful images!
We have an enormous appreciation and respect for photography and understand that when the right images,
made by the right photography team, meet the right audience, great things can happen.
10 Facts About Sanchez Arias
Our goal is always to create quality images that tell the client's story.
There is great satisfaction in discovering the intrinsic beauty in an object by revealing its form, structure, and its energy through the mechanics of photography.
Photography affords us the ability to transform the complex into something simple and the mundane into something artful.
We delight in inspiring people and allowing them to inspire us. We believe that each shoot should be a journey that takes us beyond the expected and into new possibilities.
Our ultimate satisfaction lies in creating memorable images for clients, advertisers, consumers, and ourselves. This is why we enjoy collaborating with those who share in our passion.
We never stop exploring – experiencing new places, meeting new people, visiting old friends, stopping to notice the light, being in the moment – these are the things that inspire our creativity.
We always try to surround ourselves with excellent people, because we know that great teamwork and creative collaboration on every project are the ingredients that make it all work.
We try to keep it simple: work hard, have fun, create memorable images for our clients,treat everyone to a great meal,
and enjoy the journey.
To be original, we never follow trends, fads or hype. (There are enough of them in our world.)
Our secret is Passion and Commitment! When you put your heart and soul into your craft, the end result is magical and gratifying. That "magic" and sense of gratification fuels our drive and inspires our work.
We look forward to sharing our creative journey with you.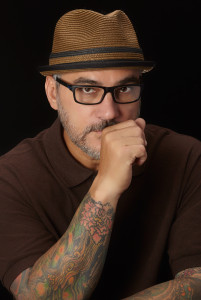 10 Facts about Fernando Arias
Born in Havana, Cuba, moved to New York when he was 1, and then to Miami at the age of 12.
Currently resides in Boca Raton Florida. His nickname for the studio is "The Bat Cave." and clients refer to Fernando and Sonya as "The Dynamic Duo."
Has won numerous photography awards (they are all neatly packed in a box. He's very modest about displaying them.)
He prefers to speak English but will rattle on in Spanish when coaxed, and understands the Trini dialect perfectly.
He has lots of hobbies: paintball, motocross, cycling, mountain biking (He never wants to grow up). "Work hard! Play hard!" That's his motto.
He has lots of tattoos, but usually conceals them with long sleeve shirts and long pants. (Wow-who knew?)
He learned to shoot with a 4 X 5 camera and has been shooting with Large and Medium-format cameras
for over 25 years.
Loves collaborating with clients, but doesn't mind if you prefer to art direct remotely via skype or e-mail.
Works with state-of-the-art equipment: Linhof, Elinchrom, Phase One, Hasselblad, Canon. He is addicted to gadgets, especially smart phones.
Our studio will always go the extra mile in every aspect of shooting, styling and production – we want you to be happy.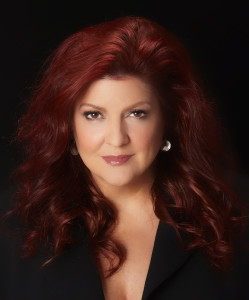 10 Facts about Sonya Sanchez
Born on the cosmopolitan and bustling island of Trinidad, now resides in Florida.
Trinidadian artist mother, Spanish bullfighter father.
(My thoughts exactly…what were they thinking?)
Introduced to photography at age 14 while at boarding school in Canada. First fashion spread published when she was 18 years old.
Attended the University of Western Ontario to study Journalism. Left after two years to work on a photography portfolio. Accepted at Rochester Institute of Technology. Graduated from RIT with a BFA in Photography.
Started doing her own photographic styling because she couldn't find anyone to style her photography just the way she wanted. So she discovered yet another one of her talents…. and is still stylin', designing, art directing photo shoots, overseeing production and shooting.
Met husband Fernando (a commercial and product photographer) 25 years ago and has worked with him for 23 years. (Yes they are still happily married and she still loves working with her husband.)
Opened her own Commercial Studio in 1993. Has won several photography awards. (They are packed away in the same box with Fernando's.)
Loves to laugh, be challenged, and meet creative,
inspiring people.
Spends most of her free time creating artwork and Jewelry out of recycled materials, and loves shooting and creating


iPhone Art

with her iPhone and iPad.
Is very resourceful and creative, and is constantly thinking about…. "The possibilities."
About Fernando
What you should know
Name:
Fernando Arias
Occupation:
Photographer
Favorite Camera:
Linhof 679/, Cambo, PhaseOne, Leica, Canon
Favorite Subjects To Shoot:
Electronics, Jewelry, Room Sets, Anything without a pulse.
Favorite Lights:
Elinchrom
Favorite Vacation Spot:
Anywhere with roller coasters or a secluded beach
Personal Motto:
"Work hard! Play hard!"
About Sonya
What you should know
Name:
Sonya Sanchez
Occupation:
Photographer/Photographic Stylist/Photo Art Director
Favorite Cameras:
Hasselblad, Canon, iPhone
Favorite Subjects:
Places, Faces, Found Objects.
Favorite Styling Tools:
Glue Gun, Tag Gun, Recycled Materials.
Favorite Vacation Spot:
Fletch's Cove, Little Harbour, Anguilla
Personal Motto:
"Creativity is God's gift to you.
What you do with it is your gift to God."